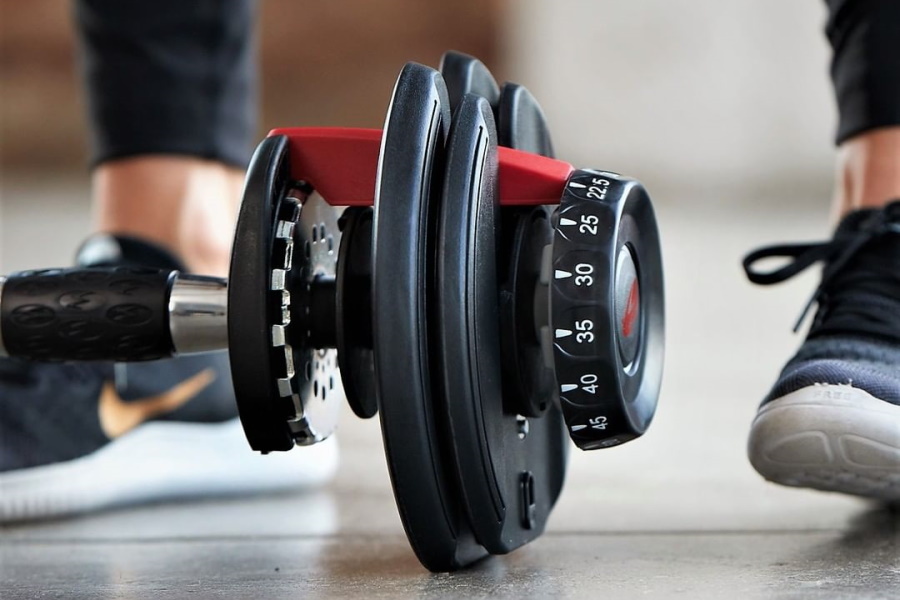 There's never been a better time to set up a home gym than this very moment and for obvious reasons. That also means distinguishing the best exercise equipment and gym gear from the rest. We're talking weight benches, rowing machines, knee raise stations, resistance bands, and more. Given the cost of most gym memberships, you'll likely save money in the long run, no matter how much gear you buy. Here is the best in-home gym equipment
Setting Up Your Home Gym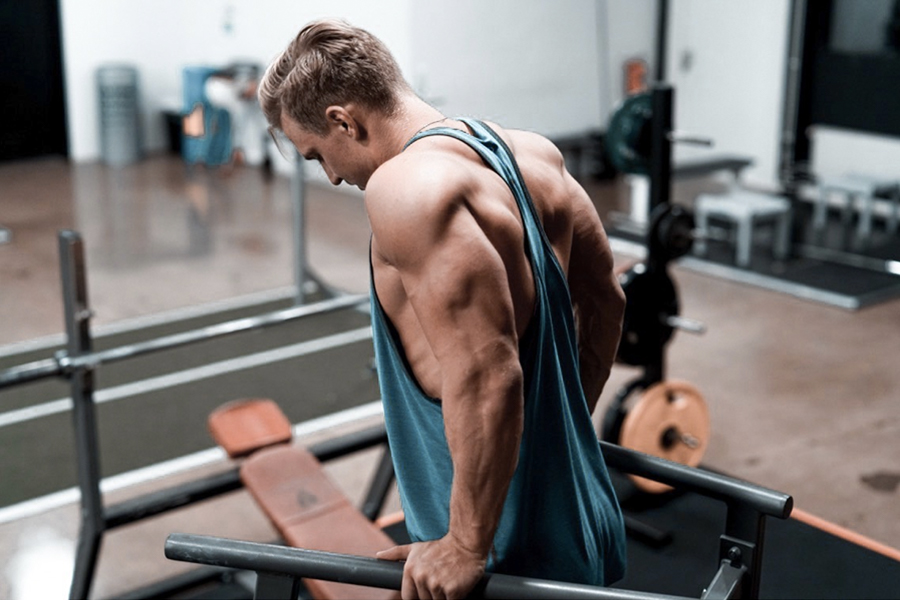 Naturally, the nearest gym has a few advantages over your domestic space. However, if you take a conscious approach toward exercise equipment and home gym sets, you can still leave that membership behind. Before making your first purchase, consider the following:
Cost – Buy only the equipment you can afford and if you're tight for cash, supplement your fitness routine with bodyweight exercise and outdoor cardio (jogging, hiking, biking, etc).
Function – Determine which home gym gear serves the most function in relation to your personal goals.
Space – Don't just take physical space into account, but the equipment designs as well. For instance, a lot of home gym gear can be folded up and stored away for later use.
Features of a Good Home Gym
We won't waste too much of your time telling you how to set up a home gym. What we will say is that you want to strike the perfect balance between layout, flooring, aesthetics, and construction. More to the point, an ideal home gym will feature the following components:
Quality gym gear
A lack of overall clutter
Proper surface
In summary, you want modern exercise equipment and enough physical room to move around. You also want a proper surface like an exercise mat, which will prevent skidding and protect the flooring beneath it.
Best Home Gym Equipment
Home gyms are hot right now and we can't promise each item on our list will be in stock by the time you check it out. Nevertheless, here is a list of the best exercise equipment you can buy.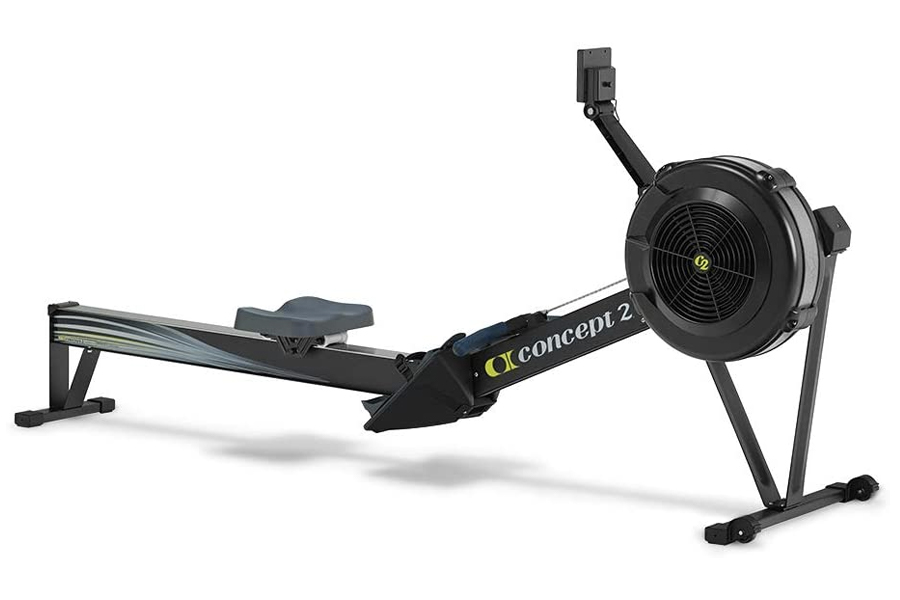 1. Concept2 Model D Indoor Rowing Machine
The PM5 performance monitor on this high-quality rowing machine delivers real-time reliable data, self-calibrates, and connects wirelessly to heart rate belts and apps. Then we have the unit itself, which breaks down into two pieces for easy storage.
What's included: 14-inch seat height, 500lb user capacity, adjustable footrests, ergonomic handle
Why it's the best: stowaway design, Performance Monitor 5 computer, adjustable footrests, ergonomic handle.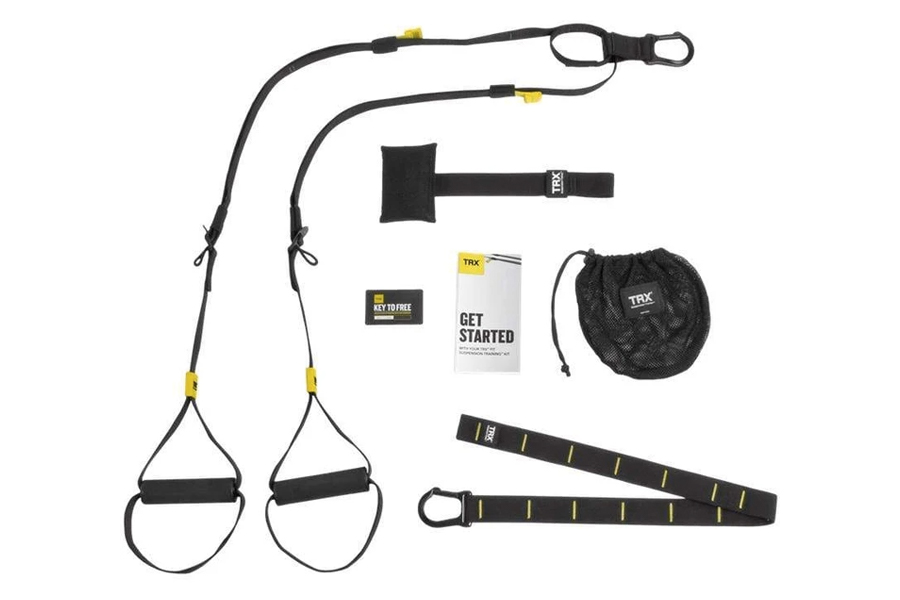 2. TRX GO All-in-One Suspension Training
Whether you're at home or on-the-go, this suspension training set makes for a perfect workout companion. It's affordable, lightweight, optimal, convenient, and effortlessly portable. Master seven foundational movements and you'll be burning fat and building muscle at breakneck speeds.
What's included: door anchor, suspension anchor, single anchor & locking loop design, webbing & barrel lock adjusters, travel pouch
Why it's the best: anchors to any door, weighs less than a pound, puts everything you need in one place
3. Theragun G3PRO
Used by various fitness experts and pro athletes, the Theragun G3PRO unlocks the wondrous benefits of percussive muscle therapy. It's easy to hold and scientifically calibrated to deliver deep muscle massages, thereby expediting pain relief and enhancing energy levels.
What's included: G3PRO, 6 attachments with pouch, travel case, 2 Samsung lithium-ion batteries, charger
Why it's the best: quiet, compact, adjustable, effective, acclaimed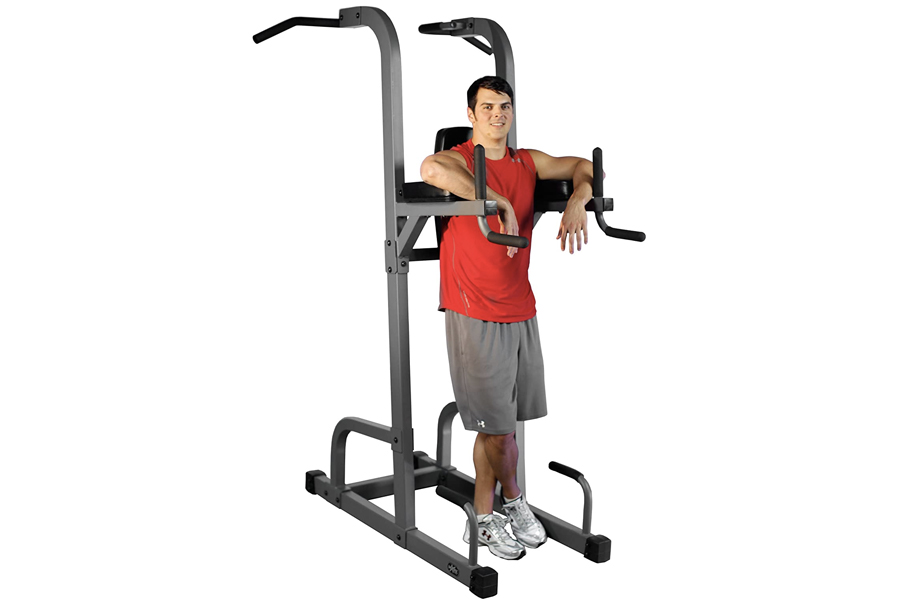 4. XMark VKR Power Tower
Your fitness routine isn't complete without pull-ups, vertical knee raises, and tricep dips. This popular and streamlined power tower has you covered in ergonomic style.
What's included: split handle grip, tricep dip handles, push-up handles, vertical knee raise
Why it's the best: sturdy construction with a scratch-resistant finish, comfortable and supportive cushioning, ergonomic back pad, contoured arm pads, seamless usability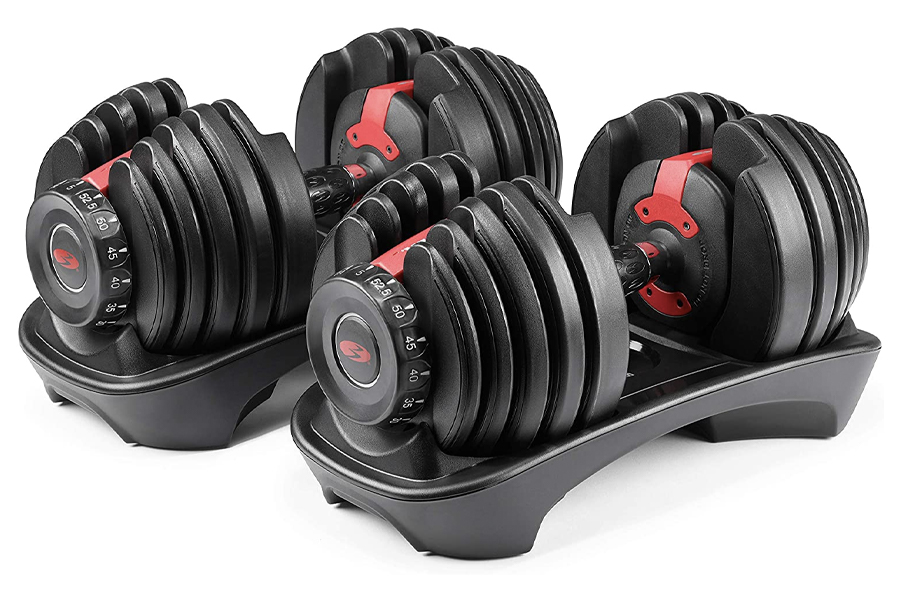 5. Bowflex SelectTech 552 Adjustable Dumbbells
Bowflex is one of the foremost names in home gym equipment and with good reason. Using a dial system, these versatile dumbells combine 15 sets of weights into one.
What's included: two adjustable dumbbells
Why it's the best: space-saving, easily adjustable, high in quality, sleek design